11. premier volume du journal du peintre Daniel de Saint-Yon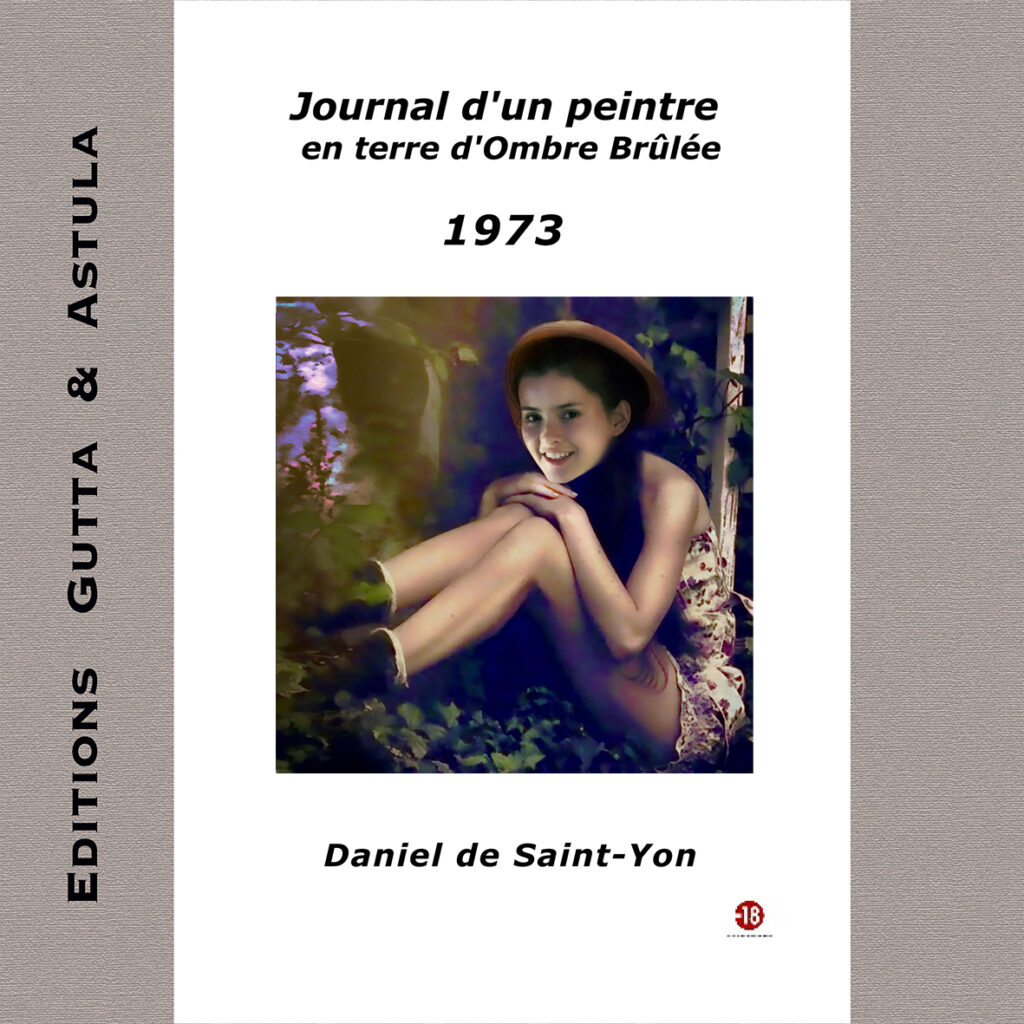 This diary of the painter Daniel de Saint-Yon begun on August 31, 1973, the very evening of his arrival in Japan, is like his painting : a permanent challenge, a laying bare of his desires practiced day by day in a life filled with contradictions and delicate situations. By the systematicity of his thought of the continuum between affect and concept, the author crudely poses on each page the question of love, sex, fascination, fidelity, justice, anarchy, freedom, lies and the powers of dreams in the face of banality.
Ce journal du peintre Daniel de Saint-Yon commencé le 31 août 1973, le soir même de son arrivée au Japon, est comme sa peinture : un défi permanent, une mise à nu de ses désirs pratiquée au jour le jour d'une vie remplie de contradictions et de situations délicates. Par la systématicité de sa pensée du continu entre l'affect et le concept, l'auteur y pose crûment à chaque page la question de l'amour, du sexe, de la fascination, de la fidélité, de la justice, de l'anarchie, de la liberté, du mensonge et des pouvoirs du rêve face à la banalité. 
(Ce premier volume est en vente dans la boutique de ce site)